We take pride in our knowledgeable and compassionate staff. Our family of healthcare professionals is composed of:
Registered Nurses
Licensed Practical Nurses
Speech/Feeding Therapists
Physical Therapists
Occupational Therapists
Home Health Aides
Talk to our staff by calling us at 516-493-9063 or 516-933-0485.
Nurses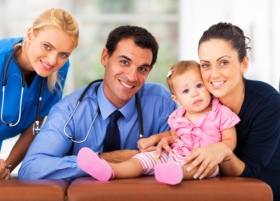 At Family Pediatric Home Care registered nurses coordinate all aspects of care: health care services, home medical equipment, and infusion therapy. The hours of nursing services may include short term/intermittent; extended care; private care; and around-the-clock. On home visits, our nurses practice patient-focused, family-centered care that encompasses a patient's physical and emotional health. In addition, nurses with specialty experience are available including:
Medical/Surgical
Pediatrics
Perinatal, including maternal/infant and phototherapy
Rehabilitation
Infusion
Quality of Caregivers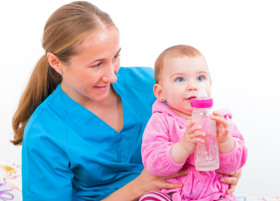 All nurses undergo a thorough screening process, including one-on-one interviews, skill-testing, and reference checks to ensure that qualified caregivers are selected.